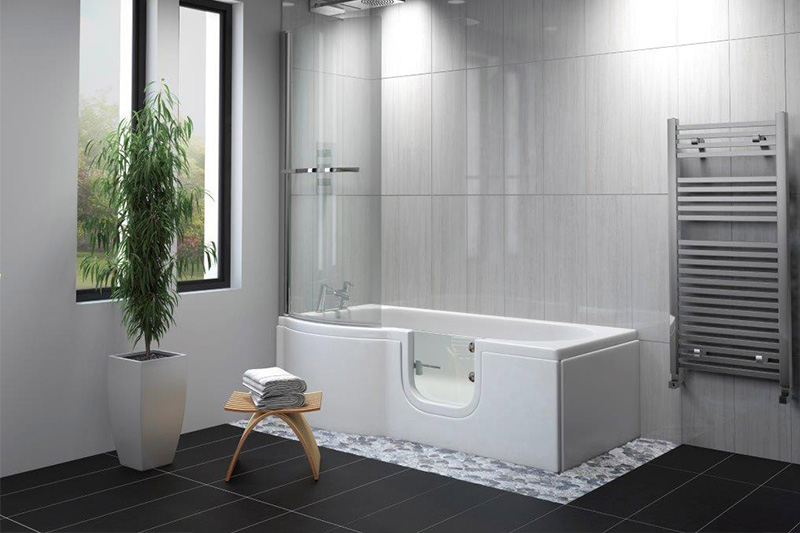 We purchase all our walk-in baths from Mantaleda who have been producing quality products for over 15 years. They offer a range of different products with customiseable options so after a free home survey, Total Bathing can provide you with the best solution to your requirements. The Mantaleda mini walk in baths offer a choice of left or right-handed doors, compact deep soaking with built-in seat, single lever door lock handle and is very easy to install. Mantaleda specialise in the production of innovative walk in baths, for the less able and people with reduced mobility.
Walk-in baths with inward opening doors
These are walk-in baths with an inward opening door that allow the user to walk into the bath from the front or side. They are usually used by independent users rather than users requiring carer assistance who are more likely to use full-length baths with stepped or hoist access.
There are a range of sizes available but all the baths included in this section are shorter than a standard bath which means they can also be fitted in smaller spaces or alternative rooms.